---
The cell phone video was grainy and too brightly lit. A solitary face filled the screen as then-District Chi Alpha Representative David Hertweck stated simply and clearly looking directly at the lens, "There are over a million college students in New York, and we don't have a single Chi Alpha missionary." The room, full of Northeast staff, grew quiet afterward, but an obvious stirring of hearts began that day in the summer of 2016 at Northeast Incite, our annual staff gathering.
Fairmont State Chi Alpha, where I served at the time, sent spring break teams for two years to prayer walk multiple campuses in 2017 and focus specifically on two campuses, Binghamton University and Syracuse University, in 2018. During the 2018 spring break trip, we came in contact with a couple, Jordan and Bella, from the local church we partnered with in Johnson City, New York, who had a heart for college students. Jordan spent the week alongside our students as they ministered on campus, getting his first taste of college ministry.
Prior to all this, in 2015 at Great Lakes SALT, David Hertweck met long-time Sam Houston State University (SHSU) Chi Alpha Director Eli Gautreaux. While both spoke at SALT, God began to knit their hearts together. A visit to David in New York followed, where they saw campuses and met pastors in Buffalo. Eli brought along University of Texas at San Antonio (UTSA) Chi Alpha Director Johnny Hauck, who began asking about New York City. David then connected Johnny to young adult pastor Jared Berry (the current New York District Chi Alpha Director), who lived just outside of Queens. SHSU later started making spring break trips to Buffalo, and Johnny made repeated trips to New York City to pray on campuses and meet with pastors while investing in what Jared was doing.
Fast forward to January 2020: Eli and his wife Mary trained eighteen Chi Alpha missionaries, sharing the deep convictions that have guided their ministry for more than two decades. These missionaries represent three campuses that are currently being planted in New York: Buffalo State (from SHSU), City College of New York (from UTSA), and Queens College (also from UTSA). A fourth campus, Binghamton University, was represented as well by that couple we met on the 2017 spring break trip. They are currently Campus Missionaries-in-Training (CMITs) at UTSA and looking to partner with their local church to reach that campus.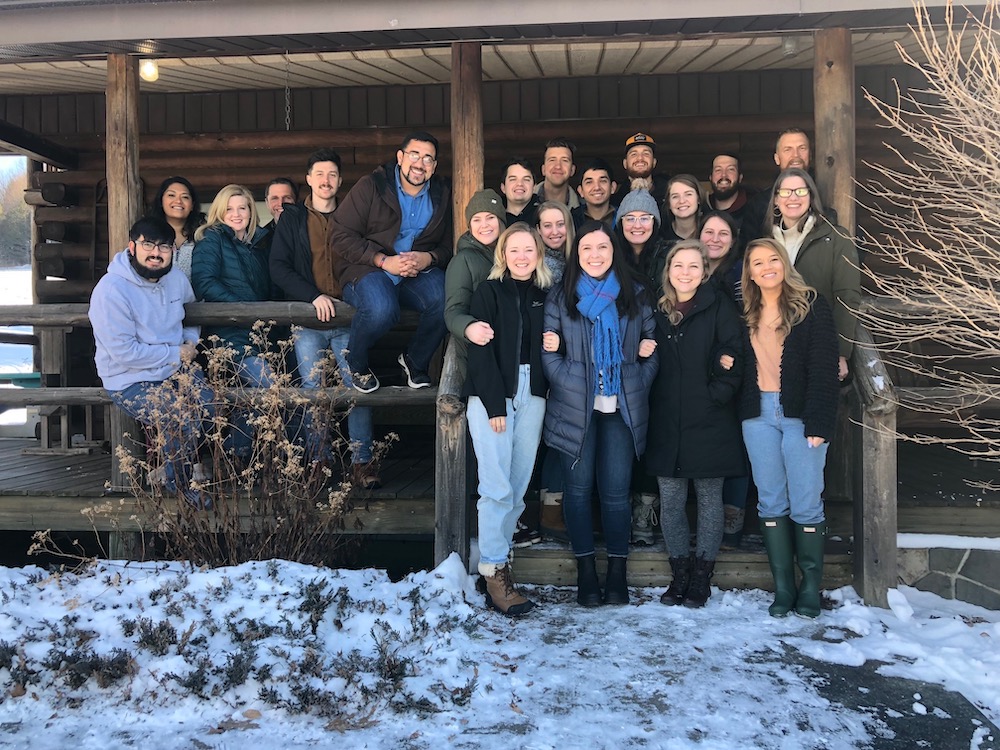 The NYXA training time kicked off with Dr. Duane Durst, New York Assemblies of God Ministry Network Superintendent, thanking each of these young missionaries for their commitment to the students of New York. Dr. Durst is ecstatic of the "training centers" being planted and has already been personally impacted by the faith of these missionaries as several prayed for him last year and he experienced immediate physical healing!
Three different Chi Alpha spring break teams—from Texas A&M-Kingsville, the University of Virginia, and James Madison University—descended on the state of New York in March 2020 to supplement the efforts of the planting teams. There is so much beauty in all of this: partnership amongst Chi Alpha ministries, strong district advocates and incredible local churches, as well as healthy Chi Alpha ministries sending teams, and coming alongside to serve and pray. And faith: faith that God will build His Kingdom in and through university students.
---
All views expressed on this blog are the author's own and do not necessarily reflect the view of Chi Alpha Campus Ministries, U.S.A., U.S. Missions, and The General Council of the Assemblies of God.
---
Find A Chi Alpha Group Near You