---
---
---
One of my favorite sayings is, "Every time you say yes to something, you say no to something else." That's the way I used to look at feedONE. I knew feedONE was the children's feeding program championed by Convoy of Hope, and I loved the vision and the mission. But I was so focused on our campus I thought getting would mean saying no to something else. I've since learned this isn't always the case.
This year, we made a decision to get behind feedONE and make it a part of Rowan Chi Alpha's culture. Within the first two weeks of the semester, I realized not only does partnering with feedONE not take away from what we are doing at Rowan, but it can actually be a blessing to our Chi Alpha group.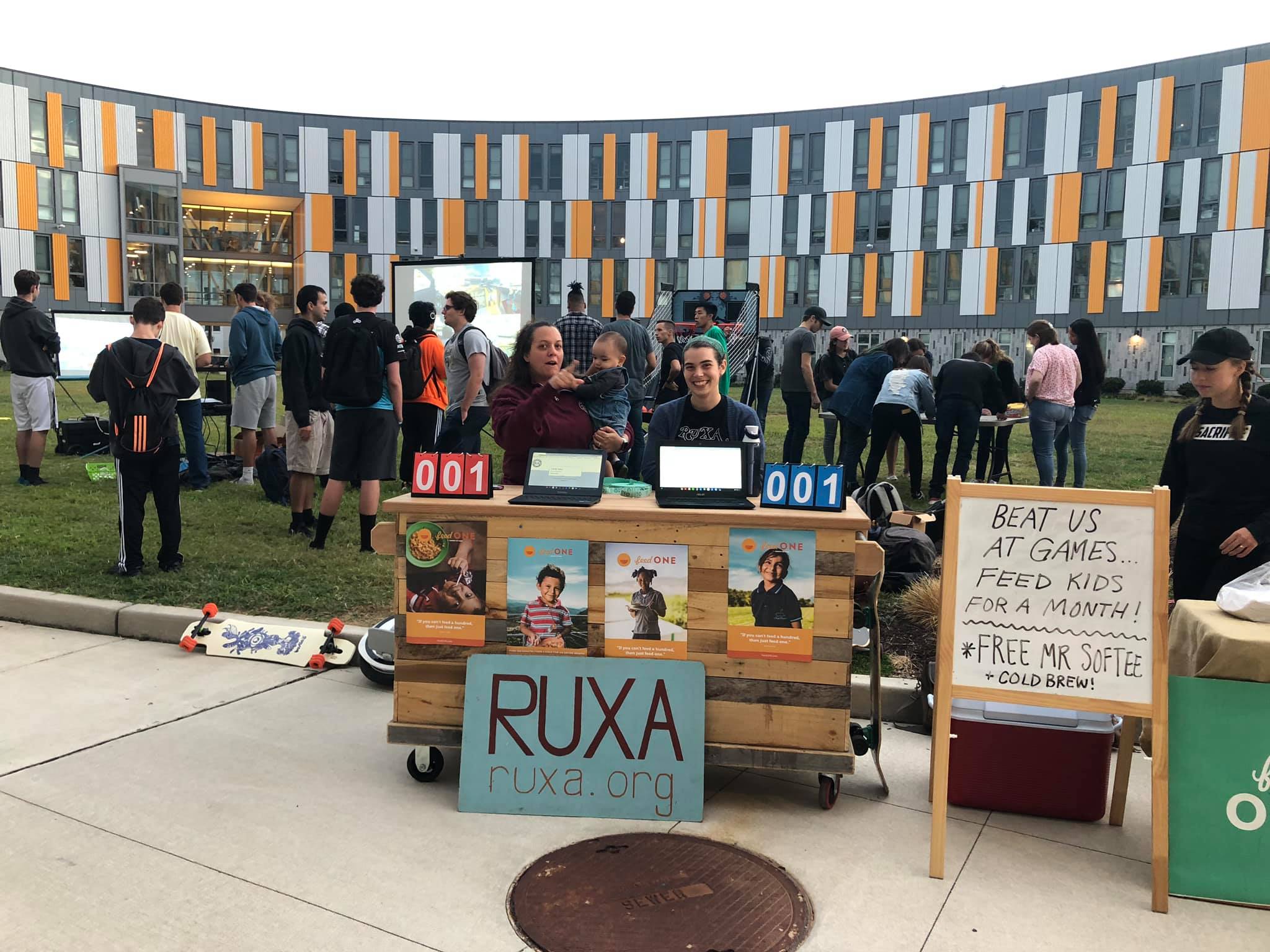 We were given $1,500 from a local church to spend for one of our big fall kickoff events. In the past, we would have spent all of that money on things to pull in students, but this year we decided to do things differently. We only spent $500 of it to get an ice cream truck, and then we set up various games like Super Smash Bros., an arcade basketball game, and Connect Four.
As we gave out free ice cream, we told students if they could beat a Chi Alpha student at a game, we'll donate $10 to feed a child for a month. We found that most students who got ice cream chose to stick around; they interacted with our students and left more connected to Chi Alpha. By the end of the night, we'd met our goal of being able to give the remaining $1,000 to feedONE!
For too long, I saw partnering with feedONE as something we have to do out of obligation, but now I realize feedONE is doing amazing things to live out the Gospel and we get to partner with them. Doing so teaches our students to think about global missions and give sacrificially of their time and money. Plus, if we think outside of the box, it can be a phenomenal way to connect with local students on campus for the first time!
I truly believe that in this case, saying yes to feedONE won't make you say no to other things, but instead it can help make every Chi Alpha group stronger!
---
All views expressed on this blog are the author's own and do not necessarily reflect the view of Chi Alpha Campus Ministries, U.S.A., U.S. Missions, and The General Council of the Assemblies of God.
---
Find A Chi Alpha Group Near You