---
---
Harvey Herman Celebration!
---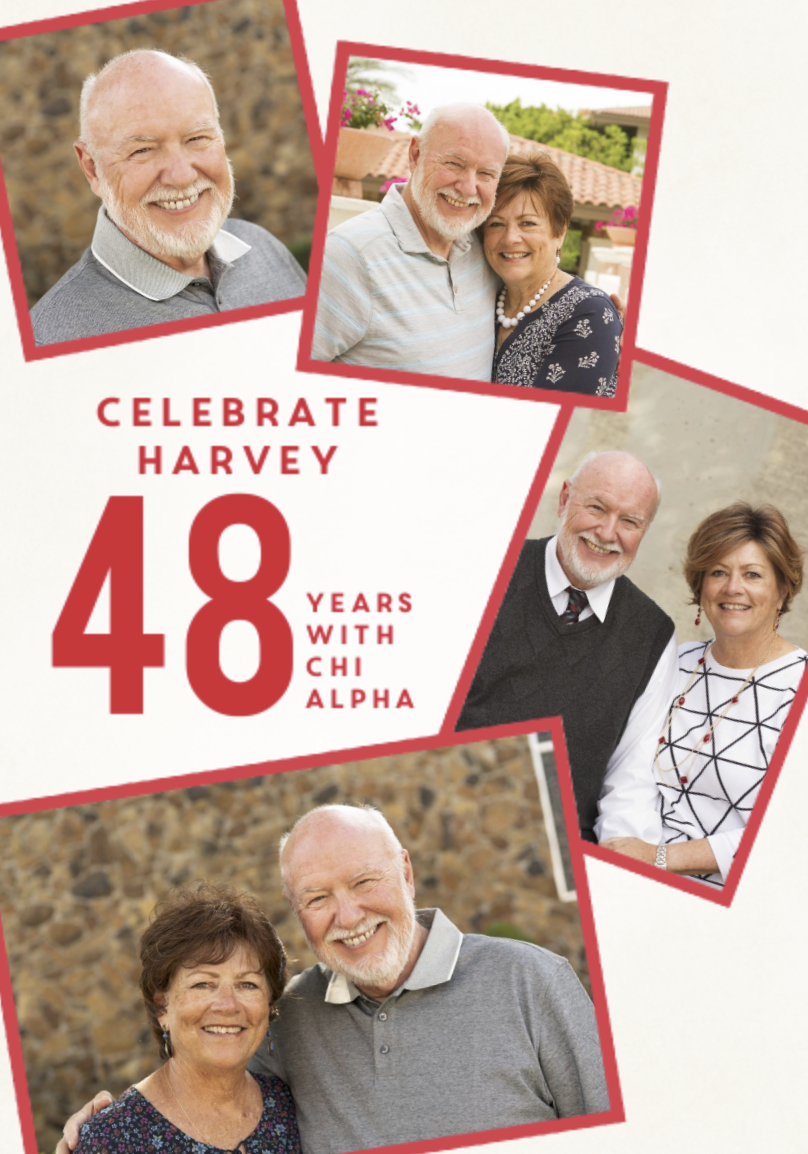 Let's Celebrate!
Celebrate Harvey Herman's 48 fruitful years with Chi Alpha at his retirement party. Please register below by May 26, 2022.
Date / Time:
June 4th, 2022 from 5-7 PM
Registration:
$20 per person (This will help cover the cost of dinner so that we can send Harvey out with a financial blessing)
Location:
Missouri State University Plaster Student Union Grand Ballroom, 1110 East Madison Street, Springfield, MO 65807 US
Parking:
Please park in Parking Lot 29. It's located at the corner of National and Bear Blvd. The only area in lot 29 that you cannot park, is the first three rows from Bear Blvd and North. These spaces are metered and if anyone parks here, we will need to pay the meter. To park in the rest of the parking lot, please download and print out the parking permit using the button below and place it on your dash during the event.
Find A Chi Alpha Group Near You