---
---
Alumni Spotlight: Semaj Braddock
---
by Lindsey Lohr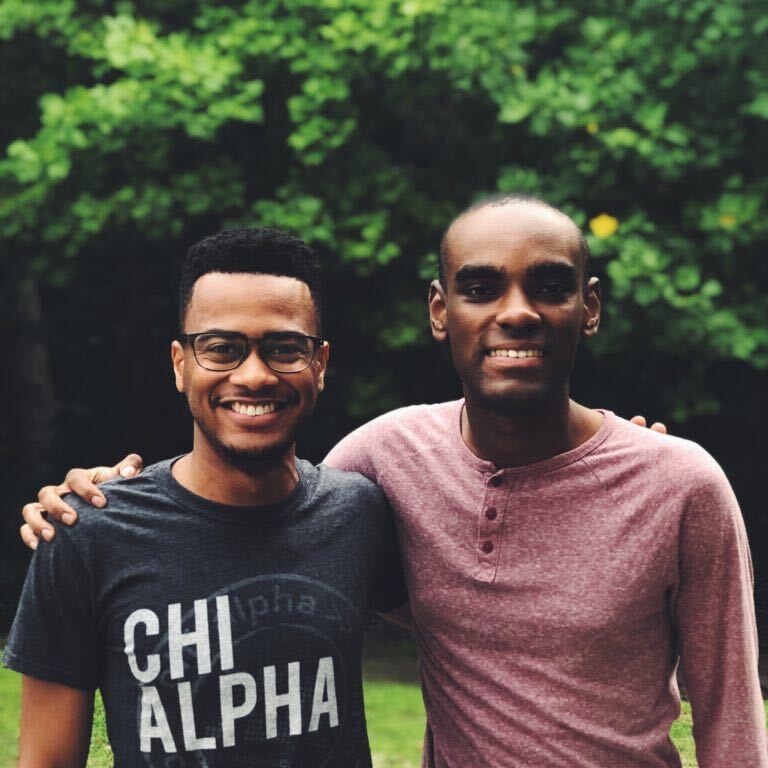 Semaj Braddock graduated from Virginia Union University (VUU) with majors in social science and history and is now a sixth-grade history teacher. Semaj shares his experiences with Richmond Chi Alpha, and how his time at an HBCU equipped him to minister to his students in a tumultuous time.
How did you first get involved with Chi Alpha?
Richmond Chi Alpha (RXA) participated in an organization fair I went to as a student. Jasmine Yanez and Marcus Floyd, who are Richmond Chi Alpha Staff, had a display with Chi Alpha cups, wristbands, and a flier providing a description of Chi Alpha. It really explained the mission and purpose behind why Chi Alpha exists and how it can be a monumental force at HBCUs. At my first large group meeting, I was introduced to RXA Directors Mike and Jen Godzwa, and they were so loving. Their attitudes were very inviting and welcoming. We had worship, a message was given, and I was hooked.
Describe the impact Chi Alpha had on you.
Chi Alpha really impacted my faith and gave me the opportunity to explore community together with the group. "Love God. Love people. Pass it on," is really one of the main statements behind Chi Alpha. A group of about ten us met for small group on Thursday nights to discuss a specific topic. This small group was vibrant! We explored different books of the Bible and Marcus broke down those books of the Bible in a foundational context.
Becoming more persistent in prayer is something Chi Alpha really taught me. For people who are introduced to the faith, it's really hard to develop a prayer life. It's not only, "How can I be persistent in prayer?" but also, "How do I talk to God and what should I pray about?" Marcus really provided some supplemental material to reflect and help guide us in our prayer lives. We did ACTS studies: adoration, confession, thanksgiving, supplication, and we added intercession.
Systemic injustice and racism have been a major topic of discussion lately. How can Chi Alpha missionaries best serve students who have been hurt by systemic injustice and racism?
Cultural competency is one of the main things. I know a lot of churches that have multicultural populations of churchgoers, but they rarely take the time to listen to the congregants. I think a lot of pastors feel they have to apologize for the systematic racism that has run rampant in our nation and accept their white privilege. There is no way to undo what has happened in America. It has already happened. It has transformed our nation, but we've not confronted it. We must confront it, being culturally competent. It means sitting down and speaking with different populations.
What does it look like to be a disciple who makes disciples as a school teacher?
People have this distorted view of Jesus, so I try to have a conversation with them. For my students, I coordinate time during my planning period for conversation. I ask them how they're doing in their classes and take some time to provide some help. Just getting to know them and having those conversations is important to me. When I am able to see my students have a jovial spirit and get something out of it, it makes a difference.
---
All views expressed on this blog are the author's own and do not necessarily reflect the view of Chi Alpha Campus Ministries, U.S.A., U.S. Missions, and The General Council of the Assemblies of God.
---
Find A Chi Alpha Group Near You