---
---
---
In February 2019 I attended The World Missions Summit in Santiago, Chile where, nestled in the mountains outside of cell phone reception, I was able to spend significant time with some of our campus missionaries from Sam Houston State Chi Alpha. Despite eight hours of college Spanish and growing up in Texas, I still don't speak Spanish. Thankfully I do understand about 80%…of the colors and numbers!
One of the veterans, Jason G., and I ended up sharing vision over a dilapidated picnic table during some of the Spanish breakouts, which began the genesis of an idea that the Lord would shape over the months to come. Jason shared with me how he had launched a successful business buying and reselling textbooks to fund his missionary ventures. This concept intrigued me and sparked a curiosity for how this might scale to a nationwide platform.
That night, I went back to my hotel room in Santiago and hardly slept. All night long, I was up researching, writing, and dreaming with God about how we might take a similar concept and leverage textbooks to feed kids through our longstanding partnership with feedONE. Before I ever really knew anything specific about the textbook business, God gave me a vision of a one-for-one model where we could invite students to donate a textbook and feed a kid for an entire month.  
I clearly remember the Lord giving me the idea of having an analog flip counter where we could track how many books had been given and how many kids were going to be fed as a result of the generosity of students on campus. One of the things I have loved about feedONE from the very beginning is the positive awareness it brings on campus, opening the door to connect with students that wouldn't ordinarily come to a traditional ministry setting.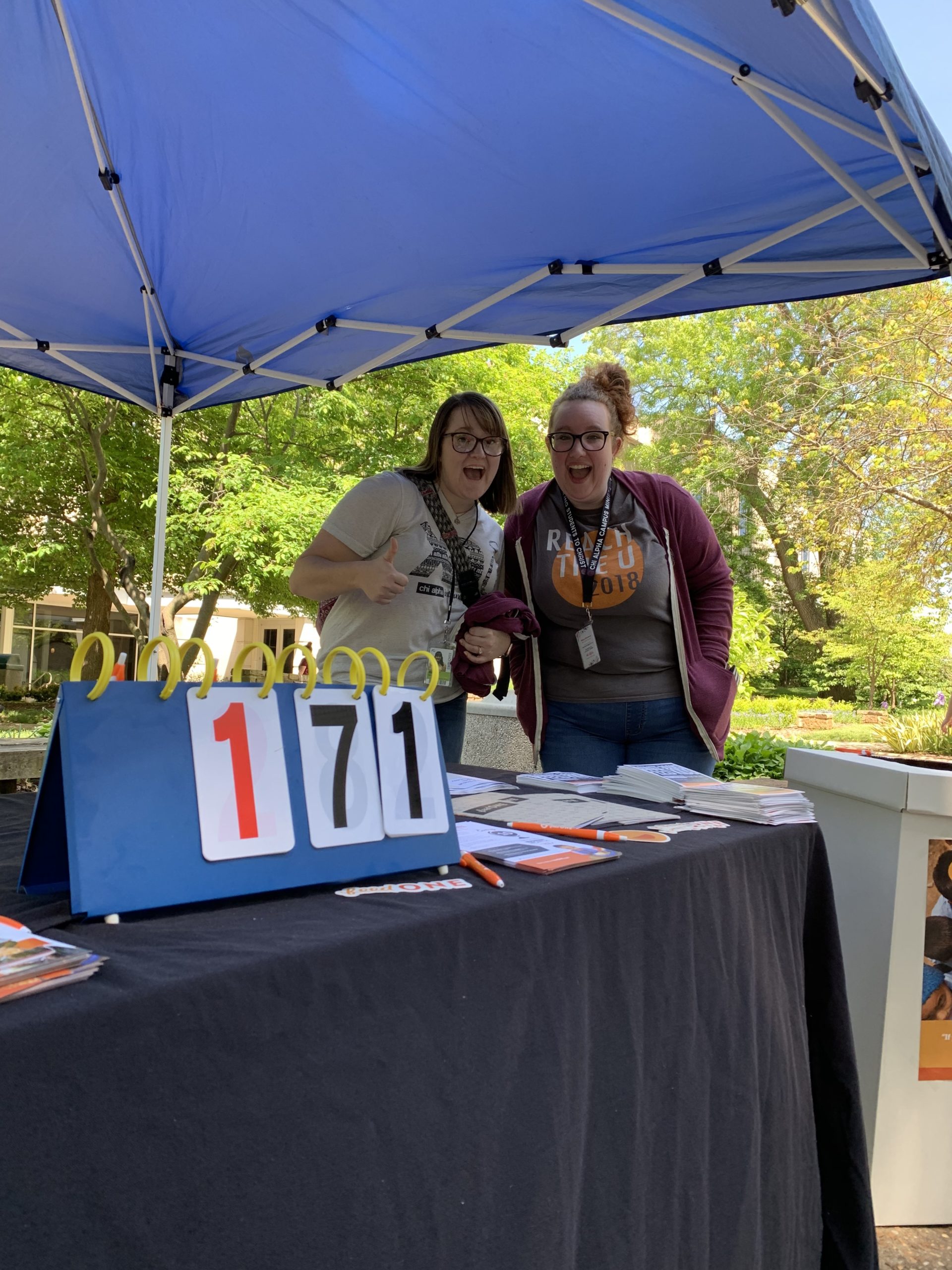 When I got back to Springfield, I connected with Marcus, a junior at Missouri State University who was studying agriculture and business. We began to dream and pray together about how this might occur, and that May during finals week, we setup a simple table outside of the student union with a banner that displayed "Donate Books Feed Kids." Amazingly, after just four days and only four hours a day, we had over 500 books donated to the cause!
I'll never forget the students giving handouts on campus and saying, "One used textbook can feed a kid for a month." Again and again, I saw the aha moment on the faces of students and faculty as they realized they could make a difference with their old books.
The amazing team of students, mentors, and friends that have invested into the nascent stages have made this dream a reality. I wholeheartedly believe that this simple idea is just one of many that God wants to give to our movement to help build sustainable, socio-missional entrepreneurship.
"It is the glory of God to conceal things, but the glory of kings is to search things out."

– Proverbs 25:2
For more information and to sign up to get involved, check out chialpha.com/bookdrive.
---
All views expressed on this blog are the author's own and do not necessarily reflect the view of Chi Alpha Campus Ministries, U.S.A., U.S. Missions, and The General Council of the Assemblies of God.
---
Find A Chi Alpha Group Near You