---
---
Emotional Healing by the Hand of Jesus
---
"Taste and see that the Lord is good. Oh, the joys of those who take refuge in him!" This passage from Psalm 34 used to be a place of confusion, frustration, anger, and even doubt. Three little words in these two sentences would trigger great emotion every few months when I would read them during my personal study time as a new Christ follower. The words "good," "joy," and "refuge" were words that I didn't understand, and I definitely didn't know how to relate to them. Yet there they sat, innocently mocking me each time I'd cross over them daring me to dig deeper into their truths, and more importantly, their healing. In my inner turmoil and skewed perspective due to brokenness, could I actually experience joy through God's goodness? Is God truly good? I honestly hoped so, but I was skeptical at best, and faithless at worst.
I first came across this passage over 20 years ago. I was discipled by my first youth pastor to read a psalm and a proverb each morning to start the day off with the word of God. Like a good disciple, I did just that. The problem was that I wasn't ready for what I was reading. I was in a bad spot emotionally and no one understood to depth of my trauma because I kept my hurt to myself.
When I was nine years old my father was killed in a drinking and driving accident that sent my entire family into a tailspin. Being only somewhat religious—by that I mean Easter and Christmas while attending private Catholic elementary school—my family had very little to rely on during my confusion and loss. I was alone on a sea of emotions that kept me panicking to catch my breath.
Mom and dad had separated some weeks prior to the accident, and I was the oldest of three boys living with our mother. Having separate custody, though not yet divorced, my dad would come pick us boys up and take us to do different activities. On the night of his accident, Dad picked up me and my brothers up and headed to the local school harvest festival where we had a great time. It was good memory that was overshadowed by what happened next.
As dad was about to pull out of the driveway on that fateful night in October, he called me over to the car. The next words that came out of his mouth have shaped me in more ways than one. "You are the man of the house now. Take care of your mom and brothers for me." Two hours later he was gone.
The next morning I was woken up by my uncle and taken downstairs to the living room where officers were waiting, along with a sobbing mom who could barely look up because of the grief. My two brothers, 8 and 4, walked in right behind me. I was confused, shocked, angry, and hurt, but mostly scared. In my attempt to find ground to stand on emotionally, I remembered the last words of my father, as though he knew that something was about to happen to him that night.
It was there that I closed the door to a large set of emotions in my soul and threw away the key. I'll never forget two days later as I was walking down the aisle of the Catholic church at my father's funeral screaming at myself internally not to cry because "I was the man" leading my brothers and mom to be strong.
After all, no one else heard the last words from my father that night, and only I was looking into his eyes when he unfairly put life changing pressure on me as he pulled out of that driveway. That moment was all I could think about.
The days, weeks, years that followed did not get better. My emotions grew to overwhelming levels. My mom leaned on substances to help her manage the day, which only led to bigger issues for us three kids. I went deep into addictive activities such as pornography, food, destructive acts, and burst of anger. At fourteen I had had enough and put a gun into my mouth wanting to pull the trigger so badly, but couldn't. I remember wondering who would find me, and the hurt that my selfish act would cause others.
My brothers had similar issues, and my mom was doing the best she could, but it was the blind leading the blind. Sure, we did counseling, and I had many wonderful family members who loved us dearly. All of them tried their best to help, but that was not the answer. Life was dark during those years, and my hope was all but gone. Then I was invited to church.
In only a few months of regular attendance I was experiencing something that had been missing in my life: Joy. It was this feeling of joy that led me to surrender to the Cross. I say surrender, but in reality, it was a willingness to try Jesus. The hurt was still there, and just as strong as the day before I went down and prayed "the prayer." My confusion about life actually became more confusing, and the shame of life was as real as ever if not more powerful. My addictions didn't go away instantly like they do for countless others, but the expectations of holiness were now actually pretty heavy on me. Would I ever feel like I was a Christian? Would I ever feel whole? I was told yes, but I wasn't convinced. And then Psalm 34.
I believe inner healing is a miracle, one that all believers can have, but the journey to healing is sometimes long, and, dare I say painful. It took many years for my heart to start to feel normal. The beauty of the Kingdom of God is that the Lord is relentless in his pursuit of our wholeness and redemption. All through Bible School I kept my pain hidden, but my shame was evident to all.
In my first full-time staff position at a church I did my best to proclaim the good news, then go home and cry because the wound was throbbing. I got married to the most amazing woman I could ask for, but I didn't fully let her into those rooms on hurt. Yet God was still working on me.
In my second staff position I began working with a man who not only has a true shepherd's heart, but had also taken the initiative to get a master's degree in grief counseling. This man changed my life. Early on, through the beautiful discernment of the Holy Spirit, this man, my pastor, took the time to dig inside of my heart and not stop when I pushed him away. He got dirty with me, and let me scream without condemnation when he hit a nerve. For the first time in my life I had someone beside me who wanted me to become whole even more than I did. I worked for him for six years before he retired, and to this day I've adopted him as my father. He actually had no say in the matter. The power of the cross was manifested through a man who loved me when I felt unloved, and I am forever changed because of the emotional healing that the Lord did in my heart.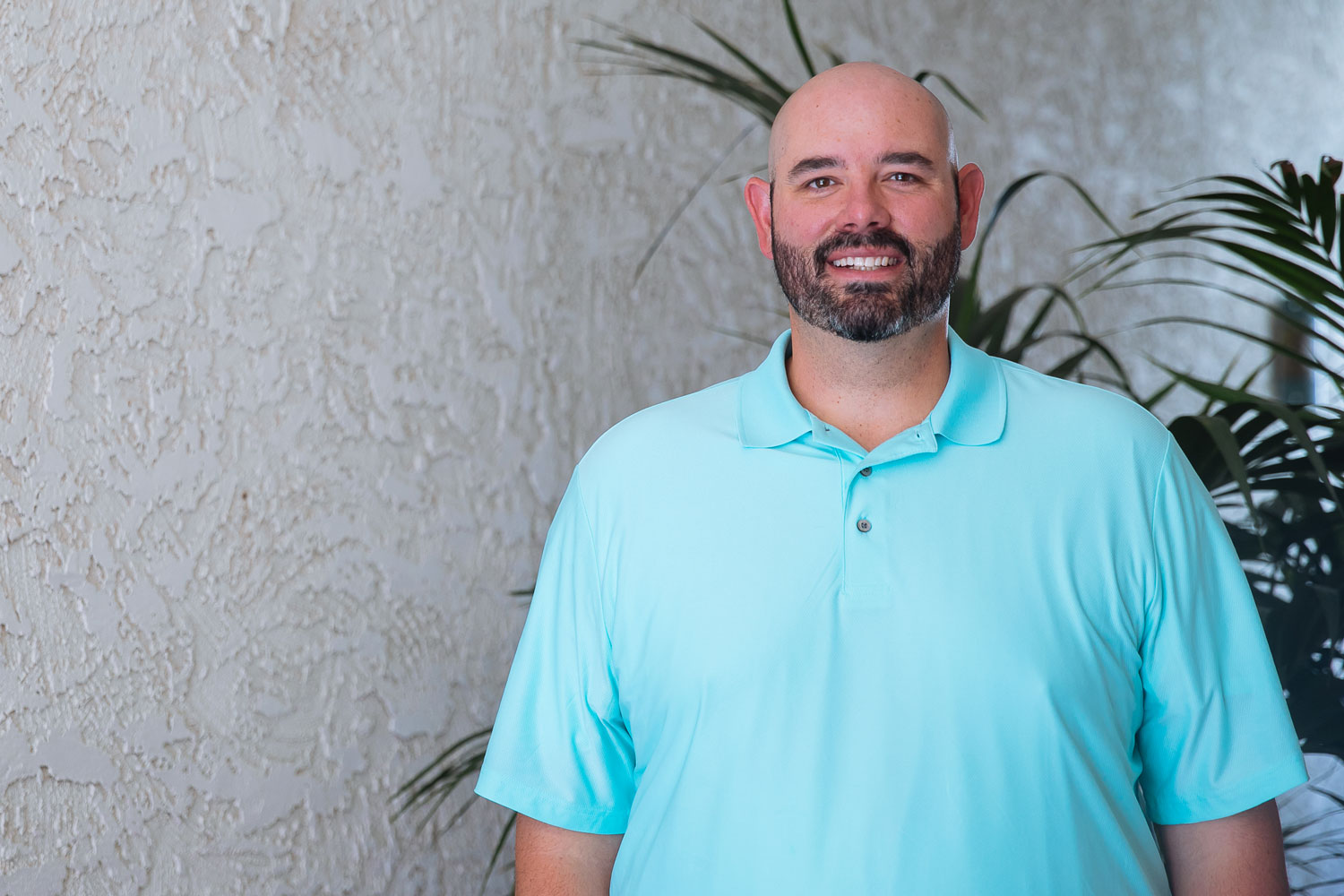 My journey to wholeness hasn't stopped. I've found courage in the Scriptures knowing that God is good. I've experienced joy and I never want to lose it. The presence of the father has become my refuge and I enter in without flinching these days. Psalm 34 is no longer a place of confusion, but a foundation I can stand on. Through godly counseling I finally let my wife into my inner world after 12 years of marriage three years ago. After living in fear of her rejection, she gracefully did the complete opposite and loved me more deeply and with greater intimacy. The Lord gifted me with two children who dance and sing with such joy that I am often confused. "How can they be so happy?" I've said often to myself. It's because of Jesus and his healing power. Sometimes the healing is instant, and sometimes it takes years. That journey is between the maker and his children. I'm just thankful that healing has come and that life is abundant. Each day is new, and the enemy is loud, but the gentle whispers of the Holy Spirit are louder.
---
All views expressed on this blog are the author's own and do not necessarily reflect the view of Chi Alpha Campus Ministries, U.S.A., U.S. Missions, and The General Council of the Assemblies of God.
---
Find A Chi Alpha Group Near You