---
---
Ryan and Jenny Elliff's Story
---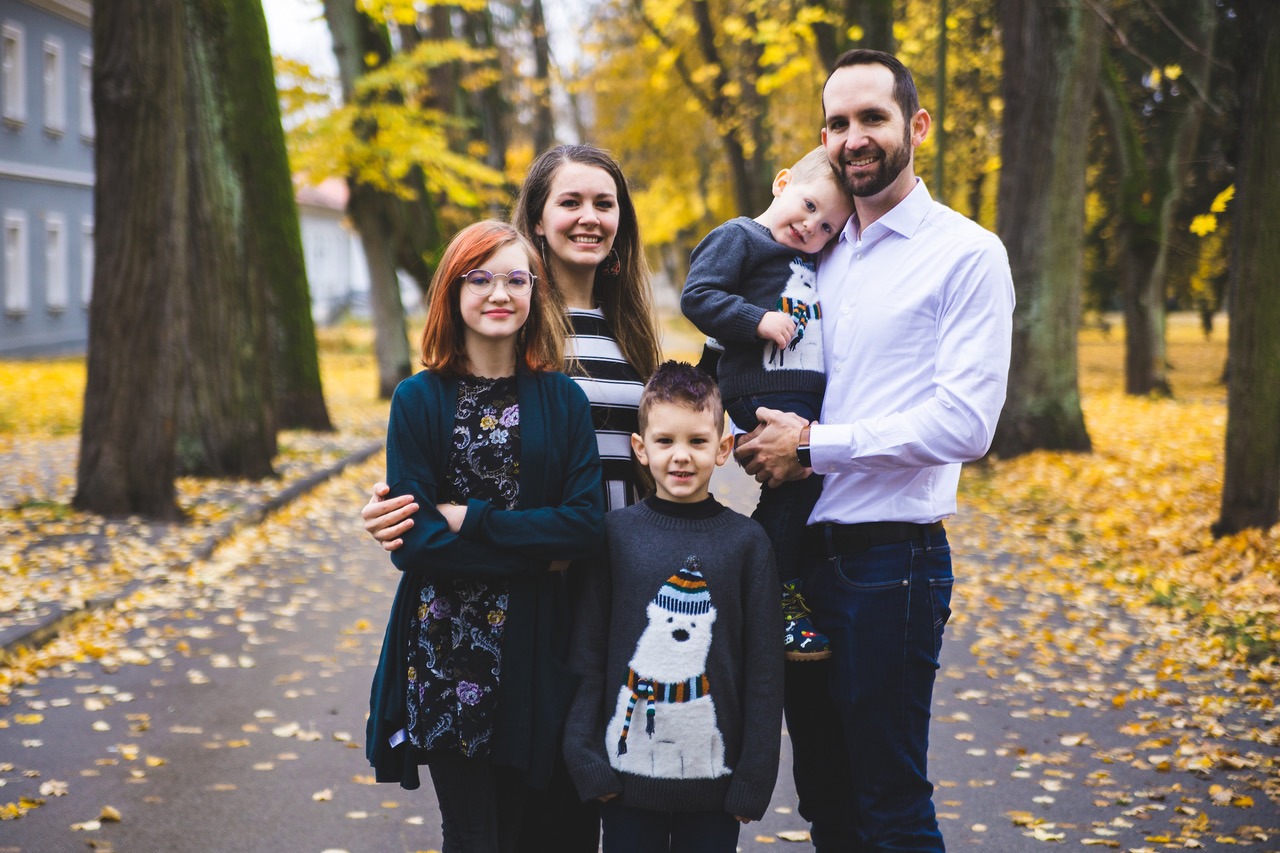 Ryan and Jenny Elliff met at Sam Houston State University Chi Alpha as students and were both a part of the ministry. It was during Ryan's involvement in Chi Alpha that he was introduced to missions and saw what it really was. He realized "it doesn't take this super holy, well-educated, someone that went to school to be a missionary." He says, "I was meeting people that were normal people that felt a call strongly enough on their lives to move halfway around the world to preach the gospel to strangers in a foreign land." For Ryan's heart, his call to missions was a slow breaking down of walls over time.
While for Jenny, the call to missions was something she was always open to because of the missions-minded AG church she attended growing up. However, Jenny was closed off to doing missions in Europe because of the lack of challenge she saw there.
After graduation in 2007 (Ryan) and 2010 (Jenny), they entered the workforce thinking they would always be in the marketplace. Jenny was a teacher and then became a children's pastor while Ryan worked in business. In 2014, Jenny helped lead a conference on a missions trip, and was on fire for missions, but Ryan wasn't on board yet. Jenny quietly filled out an MA application (but didn't submit it) and waited for Ryan to receive his call.
In 2015, God called both Ryan and Jenny to work for Chi Alpha in Russia because of a conversation with some friends who had just spent their first year there. Ryan was finally on board to go into missions and filled out his part of the MA application.
Ryan and Jenny served in Russia for six months, but the government changed their rules about open-religious workers, so they had to leave and decide what to do next. Their leadership told them to go to Estonia, which borders Russia, and they started a Chi Alpha group there despite not having any training for that country. While in Estonia for a little more than a year, God deepened the call in both of their hearts for world missions, specifically for university students. They decided to become fully appointed missionaries and do university ministry in the part of the world they were already in.
They returned to the States in 2017 to raise funds and did the 2018-2019 Campus Missionary-in-Training internship at Indiana University.
In September 2019, the Elliff family arrived in Lithuania, one of the three Baltic States, and started the language program, spending a year and a half learning Lithuanian, which Ryan described as intense and brutal. They are now in the beginning stages of pioneering Chi Alpha in Lithuania, but this is difficult because of quarantine lockdown, and the Elliffs are eager to get started after all it took to get where they are today. They meet virtually with students already involved in church and, once the lockdown is lifted, would like to start a Bible study to meet new students.
The Elliffs have a vision for all the Baltics to have Chi Alpha groups with a two-part strategy: (1) model ministry and discipleship well in churches so the multiplication process can start, and (2) advocate with Chi Alpha groups and with people in Lithuania the need for more workers in these countries. Despite the big need and these countries being open, there is little being done to reach these people with the gospel. "It's not that difficult to get here and it's not that difficult to do ministry here, but no one's doing it," Ryan says.
In the beginning of their missionary journey, Ryan and Jenny epitomized the phrase, "God doesn't call the equipped. He equips the called," because all they knew was that they said yes to go to Russia and share what God has done in their lives with university students. They questioned how they would accomplish the dreams they have for the Baltics, but God has given them everything they need to accomplish His work. If God is calling you to go somewhere, you can say yes to that call because even though you may only see your inadequacies, God does not.
---
All views expressed on this blog are the author's own and do not necessarily reflect the view of Chi Alpha Campus Ministries, U.S.A., U.S. Missions, and The General Council of the Assemblies of God.
---
AGWM Baltic States Baltics Discipleship Estonia Lithuania Tweet Share Email
Find A Chi Alpha Group Near You