---
---
Taking the Next Step: Information
By Belkis Lehmann in Diversity
---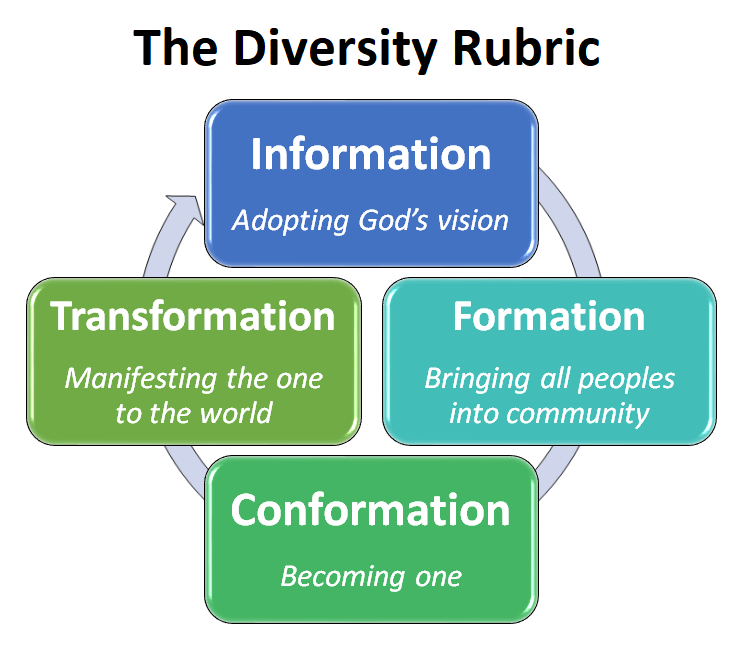 Diversity is a core value in Chi Alpha and on most campuses. Yet, while we use the same word, it is doubtful we mean the same thing. Perhaps you've thought about this and asked yourself "what are our Father's desires regarding diversity and how can I work with him to see those desires fulfilled on my mission field?"
Over the next few months, we will be sharing some insights from Revelation 7:9, probably the most well-known and often quoted Scripture regarding diversity. A look at the church at the end of the age can help reveal what our communities should look and act like today.
We will also look at our diversity development rubric; the first stage of which is Information. Yes, we need to inform ourselves regarding who is on our campus, but more importantly we need a truly Biblical definition of diversity that is not tainted by our own society. Consider these simple, yet powerful Biblical truths: humans are a sacred creation (Acts 17:26), an ethnically diverse church is normal (Rev 7:9), diverse, but one (Gal 3:28), and unified in Jesus (John 17:21), to live out kingdom-ethic witness (Mt 5:1-15, Luke 4:18-19) and partner in God's reconciliation ministry (2 Cor 5: 16-21, Eph 2:14-22). To read more about God's view of diversity check out these resources.
---
All views expressed on this blog are the author's own and do not necessarily reflect the view of Chi Alpha Campus Ministries, U.S.A., U.S. Missions, and The General Council of the Assemblies of God.
---
Find A Chi Alpha Group Near You