---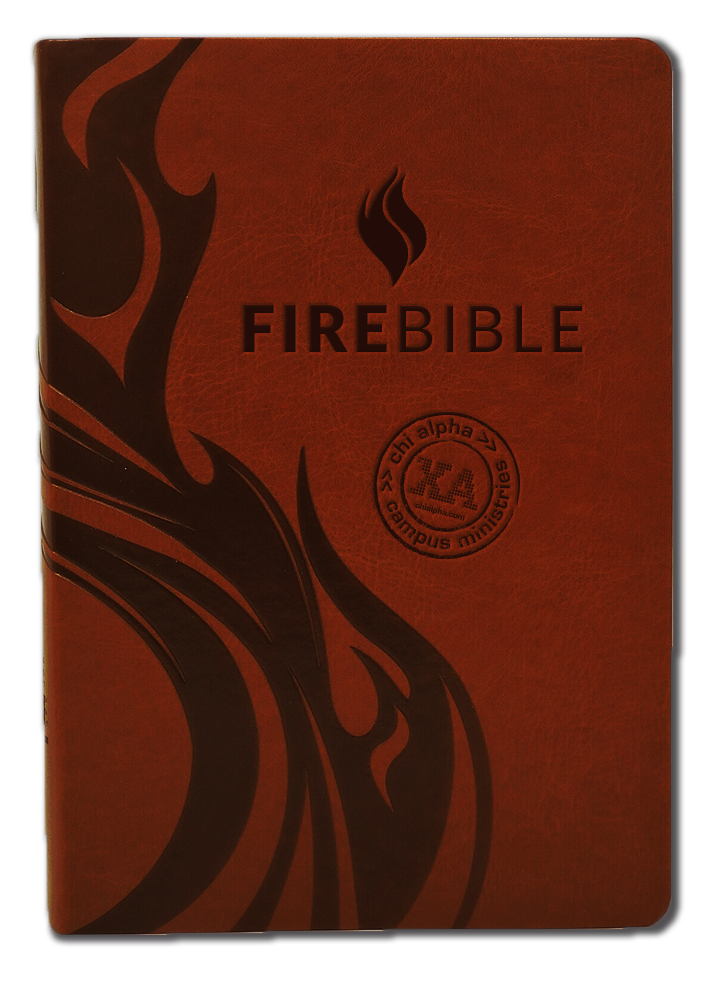 Chi Alpha has partnered with FireBible to offer a Bible reading experience tailored specifically for university students through a Pentecostal Perspective that has never been done before! Quantities are limited and expected to sell out soon. Reserve yours today!
The FireBible is a full-featured study Bible with an emphasis on the person and work of the Holy Spirit. Now available in 63 languages, it is the World's #1 Pentecostal Study Bible. The scholarship of the FireBible's study material — edited and reviewed by a panel of pastors and renowned Bible scholars — is unsurpassed for a serious study of the Scriptures. It also offers the reader a practical understanding and application of Scripture that leads to a solid foundation in God's Word, a deeper relationship with Christ, and an awareness of the Holy Spirit's activity.
FireBible Reservation
What a momentous opportunity we have to reserve copies of the first edition of the Chi Alpha FireBible. Please know that quantities are extremely limited for national release and all orders will be channeled through your XA Area Director. By filling out this form, you are saying that you are willing to "Pay It Forward" when the XA FireBible is finally published and available for shipping. What does it mean to "Pay It Forward"? This means that you understand that you are not purchasing the first edition print of these Bibles, but rather paying for future Chi Alpha FireBibles to be printed during the second run of printing. All details will be available soon via your Area Director.
Find A Chi Alpha Group Near You