…Now What?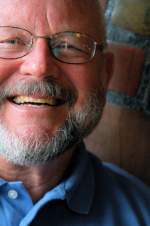 This page provides a teaching resource for those recently baptized in the Holy Spirit: a series of 56 weekly emails and all 56 emails on audio. The teacher of this series, Dick Schroder, became a disciple of Jesus through the witness of Chi Alpha in 1973 at Montana State University in Bozeman, Montana. Instead of pursuing his degree in electrical engineering, the Lord redirected Dick into campus ministry where he served as a campus missionary for 30 years. During those decades, hundreds of students received the baptism in the Holy Spirit.
The concept of an e-mail follow-up teaching and the audio version emerged from questions asked by students newly baptized in the Holy Spirit. As I taught at retreats and conferences, I started sending out weekly instructive emails to nurture growth in learning to operate in the gifts of the Holy Spirit. Each short email or audio builds sequentially with instruction plus inspiring stories of people operating in each of the nine supernatural gifts of the Spirit. You can sign up for what has developed into a year-long teaching series. Welcome aboard!
Dick Schroder went to be with the Lord in 2021.
Purchase the Baptism with the Holy Spirit Tools For Mentoring Module
---
---
Listen to the Audio Series
Intro
Episode 1: The Journey Begins
Episode 2: Speaking In Tongues Is Like Charging Your Cell Phone
Episode 3: I Faced The Spiritual Battle of Doubt
Episode 4: Speaking In Tongues Means Praying With God's Infinite Intellect
Episode 5: You Have A Fire Hydrant Of Living Water Flowing Through You
Episode 6: You Can Learn To Prophecy
Episode 7: Mastering The Art of Silence
Episode 8: Stocking Your Spiritual Pantry
Episode 9: Faith Involves Taking Risks
Episode 10: Dilemma-I Can't Understand What I Pray
Episode 11: I Feel Awkward Praying In Tongues
Episode 12: How Do I Know If God Wants Me To Express A Spiritual Gift
Episode 13: Is That Really You, God?
Episode 14: Learning to Catch the Wind of the Spirit
Episode 15: Avoiding the Trap of Pride
Episode 16: Submission to Leaders Reveals Spiritual Pride
Episode 17: Tongues-A Key to Unlocking Father's Dream For Your Life
Episode 18: Are you Walking by Faith or by Sight?
Episode 19: The Nine Spiritual Gifts
Episode 20: Common Questions about Speaking in Tongues
Episode 21: The Public Gift of Tongues
Episode 22: Interpretation of Tongues Illustrated
Episode 23: The Dancing Hand of God
Episode 24: Dick Describes his First Interpretation of Tongues
Episode 25: God Speaks to Me in Ideas Rather than Words
Episode 26: What if my Church doesn't Accept Speaking in Tongues
Episode 27: The Holy Spirit Changed me from a Shy Introvert into a Bold Disciple
Episode 28: The Holy Spirit Transformed my Insecurity into Sincere Love
Episode 29: A Day in the Life of the First Century Church
Episode 30: Paul Personally Valued Speaking in Tongues
Episode 31: You too can Prophesy
Episode 32: Prophesy Urges Us On
Episode 33: Your Faith to Prophesy can Increase
Episode 34: Prophesy the Unmistakable Sign of God's Global Outpouring
Episode 35: Ask Jesus to Give You a Word of Knowledge
Episode 36: The Word of Knowledge Reveals the Barrier to Receiving Holy Spirit Baptism
Episode 37: You Are God's Power Conduit in Disguise
Episode 38: The Word of Wisdom Illustrated
Episode 39: I Learned the Painful Lesson of Disobeying Jesus by Ignoring a Word of Wisdom
Episode 40: Supernatural Wisdom Given to a Group of Fleeing Refugees
Episode 41: Don't Communicate the Attitude I am Better Than You
Episode 42: Discerning of Spirits – What is the Source?
Episode 43: The Gift of Discernment Opens our Eyes
Episode 44: We Live in Both a Visible and Invisible World
Episode 45: God's Healing Hand
Episode 46: Supernatural Healing Elevates Jesus
Episode 47: You Will Live with Herpes for the Rest of Your Life
Episode 48: Surprised by the Gift of Faith
Episode 49: A Gift of Faith Helped Ivan Elude the Secret Police
Episode 50: Miraculous Deliverance from Attackers
Episode 51: I saw Arrows in a Warrior's Heart
Episode 52: God Provided Coal During the Economic Depression
Episode 53: Spiritual Language can be a Supernatural Sign to Unbelievers
Episode 54: Before we Kill and Eat you
Episode 55: How to be Continually Filled with the Holy Spirit
Episode 56: Acts:29 – You are a Part of God's Unfolding Story
---
Holy Spirit Empowerment Holy Spirit Podcast Tweet Share Email