…Now What?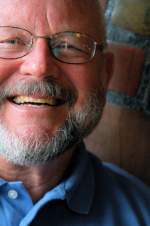 I am Dick Schroeder. This page provides two teaching resources for those recently baptized in the Holy Spirit. I became a disciple of Jesus through the witness of Chi Alpha in 1973 at Montana State University in Bozeman, Montana. Instead of pursuing my degree in electrical engineering, the Lord redirected me into campus ministry where I served as a campus missionary for 30 years. During those decades, hundreds of students received the baptism in the Holy Spirit.
The concept of an e-mail follow-up teaching emerged from questions asked by students newly baptized in the Holy Spirit. As I taught at retreats and conferences, I started sending out weekly instructive emails to nurture growth in learning to operate in the gifts of the Holy Spirit. You can sign up for what has morphed into a year-long teaching series. Welcome aboard!
I am available to answer your questions and discuss what you are learning. Just reply to any of the messages I send you.
We have also developed an audio series that is available exclusively in the Chi Alpha app.
Purchase the Baptism with the Holy Spirit Tools For Mentoring Module
---
---
---